We Can Do Better Than This
A week into Pride Month, author Amelia Abraham has published her second book, We Can Do Better Than This: 35 Voices On The Future of LGBTQ+ Rights. It follows 2019's Queer Intentions, a first-hand journey through contemporary LGBTQ+ culture, the mainstreaming of it, what that actually means for the queer community and whether it's of any use.
"In a way, I think [We Can] picks up where Queer Intentions left off," the 29-year-old journalist says. ​"But really the idea here was to stop saying: ​'We haven't come as far as we think'. That point has been made. Instead, it takes it one step further and asks: ​'What do we actually need to do?'"
Reaching out to queer voices from around the world, We Can collects stories and experiences from a plethora of backgrounds, races, religions, genders and sexualities. A practical guide of sorts, it examines the new frontiers for LGBTQ+ rights, where Abraham agrees ​"everything is always shifting."
Socialist activist and Guardian columnist Owen Jones writes on anti-LGBTQ+ bigotry, American trans musician Mykki Blanco tells of their experience of being HIV positive, and Belgian model Hanne Gaby Odiele calls for the end of forced intersex surgeries, an experience that many intersex people have as children without their own, or their parent's, consent. Alongside those contributions, writers from Nigeria, South Korea and Russia discuss experiences of queerness in their respective countries.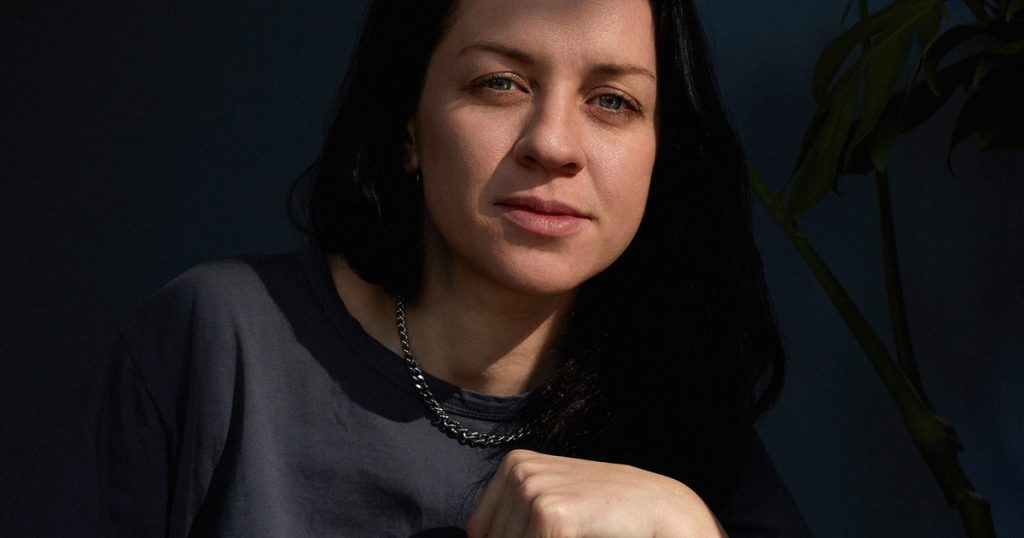 "With Queer Intentions it wasn't possible to cover the whole world, logistically and to physically get there," Abraham says. ​"Because the contributors were writing their own essays, I could reach out to people from different places and bring in more experiences. It was possible to spotlight some of these places where it's really, really difficult to be queer."
One such experience is Mazharul Islam's essay on queerness in Bangladesh, which Abraham admits to finding the most affecting. He had joined an online group called Boys of Bangladesh in his early 20s, an online chat room for gay men based in Dhaka to connect. Soon after, the members started meeting up and quickly became a family of gay men.
"They started doing activism, trying to gain more visibility in Bangladesh, where it's criminalised," Abraham says.
"Then he started receiving death threats and some of his closest friends from the activist organisation were murdered by Islamic extremists in a homophobic hate crime." Soon after, Islam was forced to leave his home country. ​"It really made me realise how lucky I am. We have so many relative privileges in this country. It just shows how much work still needs to be done on a global level."
Abraham was keen to address stories of queer trauma in the book, not only for visibility, but also to try and dispel the internalisation of the ​"sassy gay best friend character." For her, it was important to provide a platform for unapologetically angry queer people ​"just to be serious for a second… especially after my last book, where there is a bit more humour".
This new collection has its humorous moments, too, though, like in Andrew Gurza's essay Happily Ever After Isn't Accessible To Me. While addressing the fact that same-sex marriage doesn't include queer people on disability benefits, Gurza uses side-splitting anecdotes from his dating life, while simultaneously urging readers to think about ableism.
Meanwhile, looking to a utopian future, trans academic Levi Hord writes an essay titled Pregnancy Beyond Gender. Influenced by feminist sci-fi, Hord thinks of the possibilities that would open up if we stopped thinking about pregnancy in such a gendered way, exploring cases of trans people having kids and the beauty of queer parenting.
"And also how a less gendered view of pregnancy would actually help eradicate a lot of sexist issues in society more broadly, and how it's beneficial to everyone," Abraham adds.
At its core, We Can Do Better Than This is for queer people who want to be better allies for other parts of the gay community. But Abraham hopes to reach readers outside of the community, too – progressively-minded people who want to do more, but don't know where to start, or feel a bit uncomfortable having the conversations if they're not queer themselves.
"It's to inform them and help people learn about all the different breadths of experiences out there, and give them a toolkit of where to start."
Referencing last year's wave of Black Lives Matter protests, the author mentions how it was a powerful and pivotal moment for people to start thinking about what they are actually doing to create positive change.
"I think we can apply those conversations to LGBTQ+ rights, too," Amelia Abraham concludes. ​"Our community is expanding and that is fascinating."
Synopsys
How can we create a better world for LGBTQ+ people? 35 extraordinary voices share their stories and visions for the future.
We talk about achieving 'LGBTQ+ equality', but around the world, LGBTQ+ people are still suffering discrimination and extreme violence. How do we solve this urgent problem, allowing queer people everywhere the opportunity to thrive?
In We Can Do Better Than This, 35 voices explore this question. Through deeply moving stories and provocative new arguments on safety and visibility, dating and gender, care and community, they map new global frontiers in the fight for LGBTQ+ rights.
Pabllo Vittar pleads for the end of hate murders, Olly Alexander champions inclusive sex education in schools, and Beth Ditto calls for a revolution in representation. Elsewhere, Mykki Blanco sets out a vision to end HIV stigma, Owen Jones demands improved LGBTQ+ mental health services, and Travis Alabanza imagines a world without gender policing.
Moving from the UK and USA to Russia, Bangladesh and beyond, this is a guide to understanding the crucial issues facing LGBTQ+ people today. But it's also a passionate call to action and an important manifesto for how – together – we can start to create a better future.
Edited by journalist and author Amelia Abraham, with writing from:
Peppermint – Wolfgang Tillmans – Olly Alexander – Jonathan Anderson – Pabllo Vittar – Naoise Dolan – Amrou Al-Kadhi – Shura – Beth Ditto – Owen Jones – Riyadh Khalaf – Tom Rasmussen – Mykki Blanco – Phyll Opoku-Gyimah – Travis Alabanza – Yasmin Benoit – Mazharul Islam – Kate Bornstein – Adam Eli – Shon Faye – Fox Fisher – Hanne Gaby Odiele – Sasha Kazantseva – Andrew Gurza – Holland – Levi Hord – Juliet Jacques – Leticia Opio – madison moore – Matthew Riemer (@LGBT_History) – Vincent Desmond – Juno Roche – Bobbi Salvör Menuez – Carl Siciliano