I went to the BFI Flare at Southwark in London to watch Boy Culture The Series and, surprisingly, it is quite funny and good. I like to recommend to you this short series available on BFI Player for limited time.
Returning from the original Boy Culture, 40-ish escort, X (Derek Magyar) still needs to pay the rent and is catapulted into the world after his boyfriend Andrew (Darryl Stephens of Noah's Arc) decides to leave him. Sassy young hustler Chayce takes the older man under his wing and helps him navigate a world he left 15 years ago. It's a real treat to revisit these characters and see how they've changed, but the series also works as a standalone drama. From negotiating sex work and the Internet, personal branding and an ever-expanding range of clients, there's a lesson for X in every episode. In fact, there's something we can all learn from this series, about sex and ageing, the value of relationships, the variety of human sexual experience and much, much more.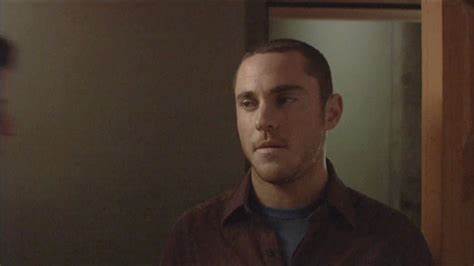 Behind the series
Growing up in the conservative midwest, searching for anything besides basic cishet white male content was very hard.
Sure, there were some mainstream successes from that time that were extremely diverse, In Living Color and Living Single come to mind, but when it came to LGBTQ+ content that pushed the envelope with sometimes startling truth, it wasn't until Showtime's Queer as Folk (adapted from Russell T. Davies' British series of the same name) came on the scene that things started to change. It was amazing to see real people living out loud and proud, but as much as groundbreaking as it was, a perspective was missing.
The debut
Enter Noah's Arc. Debuting just a few months after Queer as Folk went off the air, Noah's Arc was a show for the culture. Featuring the first (and sadly only, even now) all-Black cast of queer characters, Noah's Arc marked the beginning of gay stories that were unapologetically Black. The L Word, which debuted in 2004 did have Black and Latinx characters, but Noah's Arc not only had Black characters but dealt with issues that affected queer Black community members with relatable specificity.
Watching Darryl Stephens' Noah' grapple with what it was to be a man, to be a Black man and to be a queer Black man was touching to so many viewers. The show also helped him receive his well-deserved heartthrob status, accentuated in 2006's Boy Culture, a film by Allan Brocka based on the original novel by Matthew Rettenmund.
At the time, my midwestern sensibilities couldn't fathom a movie about looks around leans in whispers sex work! I revisited the title later and found it to be a frank, honest and very loving view of a sex worker trying to balance the realities of life with his profession.
Now, 15 years later, Allan Brocka has relaunched the film as a series that picks up in present day. Darryl Stephens and Derek Magyar both reprise their roles alonsgide newcomer Jason Caceres in what will be his first co-starring series role.
Pride caught up with the cast and production team about the new series. So tell us about the series!
The interview
Allan Brocka: It picks up 15 years after the end of the movie. At the end, our main characters p< (Magyar) and Andrew (Stephens) were getting into a relationship and this is the end of that relationship. And our central character, X, is a sex worker and he's going back into an industry he left for 15 years.
So you're going to start out with breaking our hearts and just taking us through it, right?
Well there's a little of both! There's a little bit of heartbreak, but hopefully a little bit of love in there. What's different from the film? We only brought two of the cast back because we moved the film from Seattle to LA. It really only made sense if the couple moved. We also added Jason Caceres as Chevne who shows X the rands for the new generation.
Tell me about when Allan came to you with this idea. What were your thoughts?
Darryl Stephens: We worked on Boy Culture the film back in 2005. And to this day, Allan Brocka is one of my favorite directors to work with so when he called I was like, 'Oh hell yeah!' I was really, really excited. I didn't know Derek was coming back until about two days before we started shooting. Thank God he came back because we needed him for this project.
Magyar: I was thrilled to be able to be a part of it again. I feel like we've created a family and we've all become extremely close over the last 16 years and bringing Jason into the fold has been great. It was just an honor and a privilege to work with everyone and we just feel great about the series.
Who is X?
Jason Caceres: Chayce is the new, young hustler and he takes X under his wing, to show him how sex work happens in the-new-generation, with Instagram and new marketing media. It's a fun character to play and it's so surreal still that I'm standing so close to all of these people. I saw the original Boy Culture in high school under the covers in my bedroom because god forbid my parents walked in and saw me watching something LGBTQ-related and I wasn't even out of the closet. So, I mean, Allan Brocka is such a huge part of my sexual awakening [Allan gasps] and I'm just still so surprised I'm here.
I know we pick up 15 years later and at the end of our core relationship. I said to Allan, 'So you're gonna break our hearts!?'
Stephens: The heartbreak comes later down the line, but yeah it is heartbreaking. We ended the movie with this really sweet moment between [X and Andrew] where they're putting pennies in this jar and the jar is full of pennies and they're going make love and be together for the rest of their lives! And we come back and…
VVomp womp.
Stephens: Yes, both of them are in different situations. So it's heartbreaking, but it's life, it's real life. What was the move to LA like?
Magyar: I think it was very natural. X and Andrew made the-agreement to get out of Seattle. We get a place together and as Allan said… things happen and rent in LA is expensive so we decide to try to make it work as roommates — which obviously comes with its own complications.
When dealing with the nuances of today's sex work and marketing yourself online, how do you build that into your character? Because it really is a generational shift. How does your character deal with that change?
Magyar: I can say that it's so different from the movie and it felt really natural and very organic. At the same time, for me, it felt like a foreign world to be on the outside of the current generation because of age. So it does add a dimension of humor which I do think was in the film, but X's dry humor is even more so prevalent in the series. Now he's not just working by referral only, he's having to put up ads and dress up in cosplay and that is not who X is. But he does what he has to do to survive.
If you could have a take-a-way for the audience, what would it be?
Caceres: I would love to see Boy Culture: The Series help destigmatise the sex work community a little bit. Because… LA is expensive, but also there's this negative stigma attached to this work. [Sex workers] are human beings with emotions and stories that deserve to be told and held to a higher standard than they have been. And protected! Which is a big one.