London Pride is here: today July 1st 2023 is the day of the Pride in London! More det and links in this post. Come to celebrate all of us! For a interactive route of the Pride, see the official website.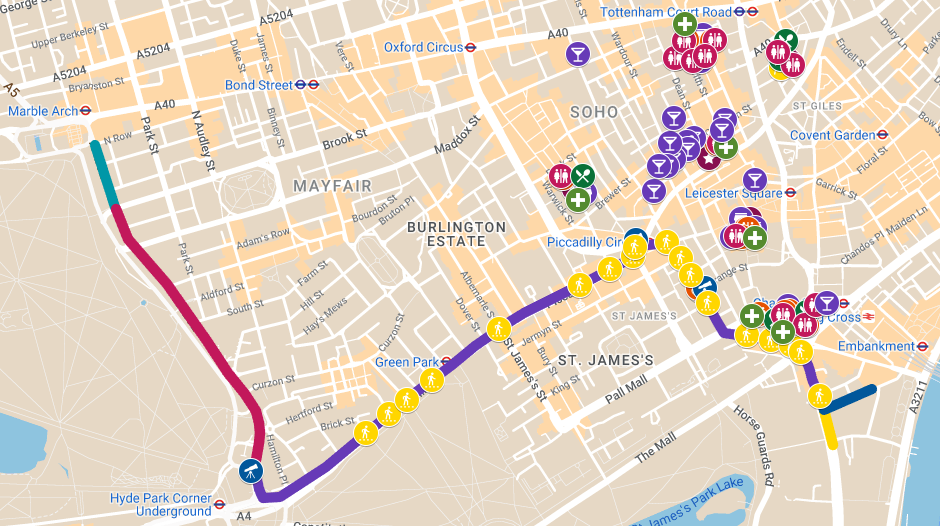 Pride in London is a Community Interest Company, solely run by volunteers. The organisation and event is funded by donations, fundraising and partnerships with organisations. The event this year will cost £1.7m to produce. If you would like to donate to Pride in London please click here to help keep the event free.
Important Visitor Information
Please be aware that due to the large number of attendees, we anticipate potential disruptions in cellphone reception during the event. If you are traveling with a group, it is highly recommended to plan and coordinate in advance to ensure smooth communication.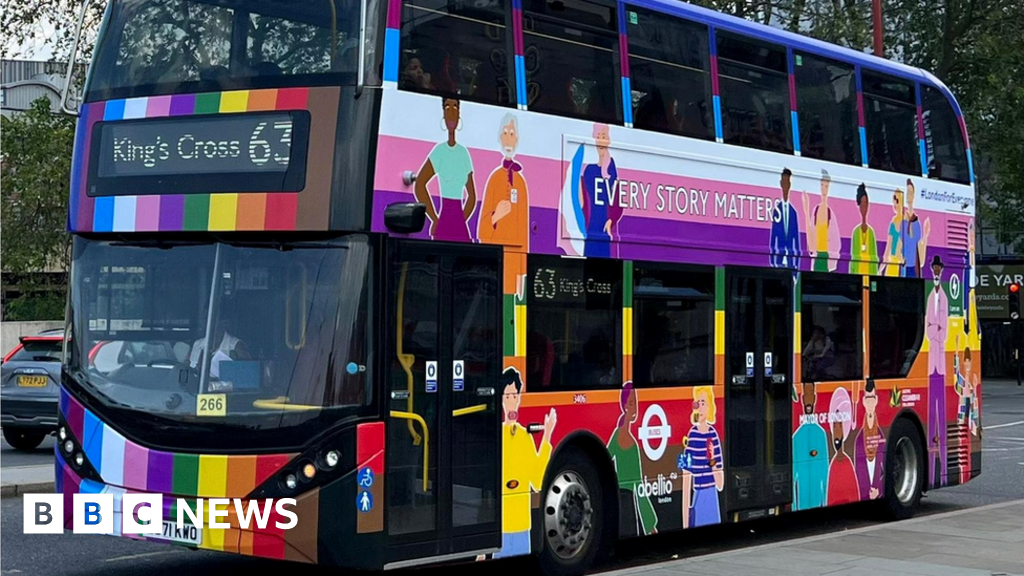 Parade Details
The parade will see around 600 groups made up from LGBT+ Community Groups, LGBT+ businesses, and partners, forming together to make our total over 32,000 participants. As usual, the Mayor of London will be leading the parade!
Applications for groups and organisations to participate in this year's parade is now closed. If you would like to be a part of the event, join us along the route or at one of the stages.
This year the parade runs from Hyde Park Corner, through Piccadilly Circus, down Haymarket and along Pall Mall to Trafalgar Square, culminating at Whitehall Place. Attendees are invited to watch from any of the designated public spaces along the route.
The parade is free to watch.
Grandstand
To enjoy the best view of the parade in comfort, Pride in London offers booked grandstand tickets. Tickets for the grandstand seating are limited, so book early to avoid disappointment.
Stages
Get ready to be blown away by the vibrant celebration of diversity at Pride in London! We are thrilled to present a captivating lineup of talented artists who represent the true beauty of our rainbow family. Brace yourself for an extraordinary showcase of performances that will leave you in awe. And guess what? All stages are absolutely free! So make sure you seize the day and immerse yourself in the incredible artistry on display.
The festivities kick off at 12 pm and continue throughout the day with performances scheduled at various times. Remember, entry to all areas of the event is on a first come, first served basis. So don't miss out!
The detailed map can be found here
Trafalgar Square Stage
Prepare to be dazzled at the historic Trafalgar Square as our fabulous hosts, Will Njobvu and Michael Twaits, present an afternoon of world-class acts and entertainment. Adam Lambert will headline the stage, with support from Idina Menzel, Todrick Hall and a number of many brilliant artists. Get ready for an extravagant display of talent that will leave you breathless. While you're there, indulge in the vibrant variety of stalls offering beverages and food.
LGBTQIA Women and Non Binary Stage
Hosted by the Dynamic Duo, Krystal Lake and Christian Adore, this stage is a haven for LGBTQIA women and non-binary individuals. Immerse yourself in a world of awe-inspiring performances specially curated for this incredible community. Located at Leicester Square, this stage is also a hub of diverse stalls offering an array of delightful food and beverages.
Golden Square Stage
Get ready for a one-of-a-kind experience at the Golden Square Stage, where a diverse group of performers brought together by Cocoa Butter Club and Club Kali will take centre stage. Witness the best of their performances in a breathtaking display of talent that will leave you craving for more. Of course, this stage also offers a fantastic range of stalls filled with tempting treats and refreshing drinks.
Soho Square Stage
Curated by performer and activist, Mzz Kimberley, our new trans-led stage at Soho Square is a dedicated space for trans artists and hosts, who will be presenting a fantastic array of performances, speeches and activism, showcasing a truly unforgettable afternoon. With stalls offering an exciting variety of goodies, delicious beverages, and delectable food, this stage is a must-visit.
Dean Street Stage
Prepare to be mesmerised as the amazing drag king, LoUis CYfer, and the dazzling drag queen, Victoria Scone, lead the way to an incredible lineup of over 25 cabaret artists and performers! This stage is set to be an absolute extravaganza of talent, with each artist delivering a performance that will leave you spellbound.
Family Area
For our LGBT+ families, we have a dedicated space at St Giles-in-the-Field. Join us in this delightful area, where you and your children can enjoy a range of engaging activities and captivating performances.
Get ready for an unforgettable Pride in London experience, filled with electrifying performances, tantalizing food and beverages, and an atmosphere of love and acceptance that will leave you with cherished memories. Don't miss out on this remarkable celebration of diversity and unity!
Vendor & Partner Stalls
Soho Square, Trafalgar Square, Leicester Square, Pall Mall East, Golden Square, St Giles in the Fields – a selection of souvenirs will be available for sale. Proceeds will go to support LGBT+ charities. In addition some of our partners and other charities will also set up stalls in these areas.